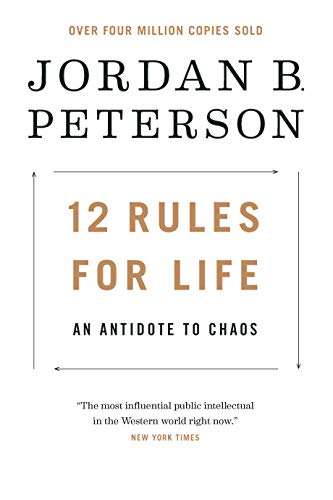 Humorous, surprising and informative, Dr. Peterson tells us why skateboarding boys and girls must be left alone, what terrible fate awaits those who criticize too easily, and why you should always pet a cat when you meet one on the street.

What does the nervous system of the lowly lobster have to tell us about standing up straight (with our shoulders back) and about success in life? Why did ancient Egyptians worship the capacity to pay careful attention as the highest of gods? What dreadful paths do people tread when they become resentful, arrogant and vengeful?

Dr. Peterson journeys broadly, discussing discipline, freedom, adventure and responsibility, distilling the world's wisdom into 12 practical and profound rules for life. 12 Rules for Life shatters the modern commonplaces of science, faith and human nature, while transforming and ennobling the mind and spirit of its readers.
---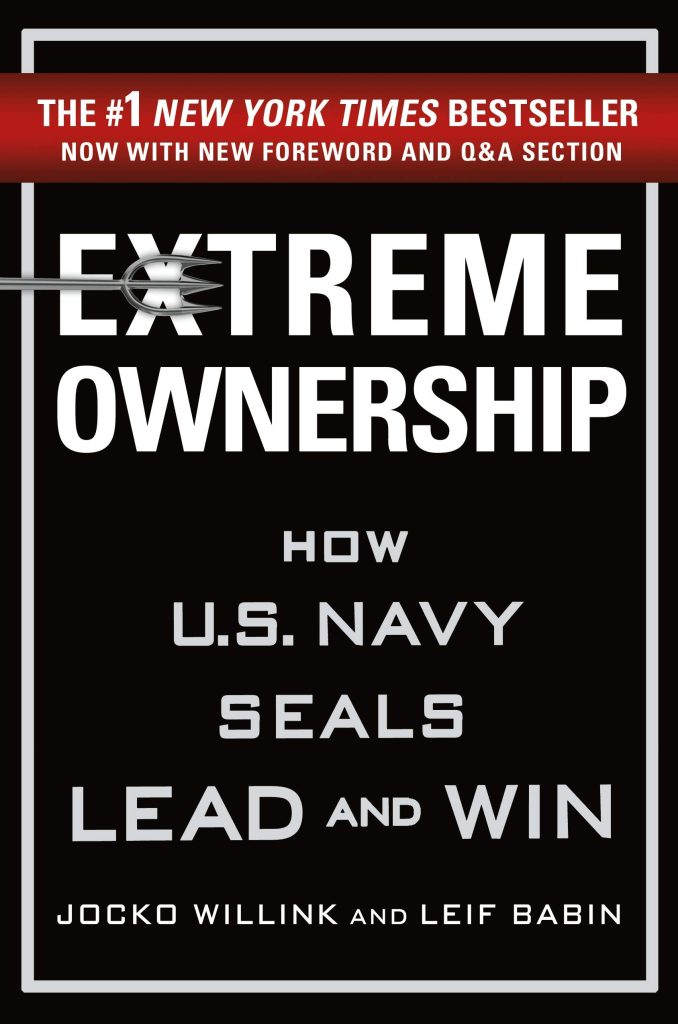 Combat, the most intense and dynamic environment imaginable, teaches the toughest leadership lessons, with absolutely everything at stake. Jocko Willink and Leif Babin learned this reality first-hand on the most violent and dangerous battlefield in Iraq. As leaders of SEAL Team Three's Task Unit Bruiser, their mission was one many thought impossible: help U.S. forces secure Ramadi, a violent, insurgent-held city deemed "all but lost." In gripping, firsthand accounts of heroism, tragic loss, and hard-won victories, they learned that leadership―at every level―is the most important factor in whether a team succeeds or fails.

Since it's release in October 2015, Extreme Ownership has revolutionized leadership development and set a new standard for literature on the subject. Required reading for many of the most successful organizations, it has become an integral part of the official leadership training programs for scores of business teams, military units, and first responders. Detailing the resilient mindset and total focus principles that enable SEAL units to accomplish the most difficult combat missions, Extreme Ownership demonstrates how to apply them to any team or organization, in any leadership environment. A compelling narrative with powerful instruction and direct application, Extreme Ownership challenges leaders everywhere to fulfill their ultimate purpose: lead and win.
---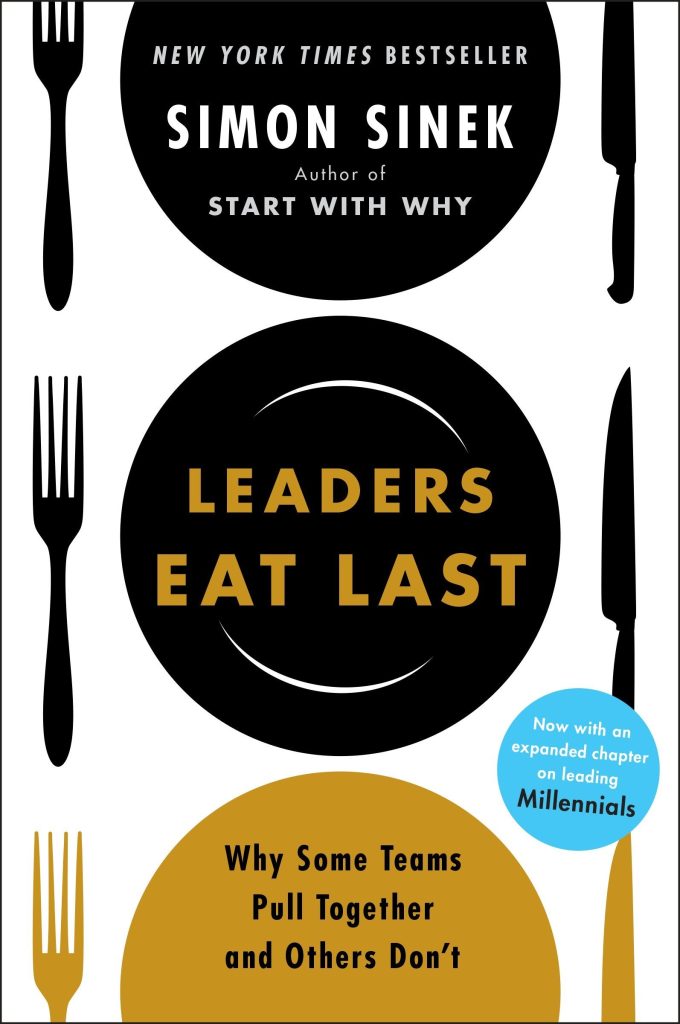 Imagine a world where almost everyone wakes up inspired to go to work, feels trusted and valued during the day, then returns home feeling fulfilled. This is not a crazy, idealized notion. Today, in many successful organizations, great leaders create environments in which people naturally work together to do remarkable things.
In his work with organizations around the world, Simon Sinek noticed that some teams trust each other so deeply that they would literally put their lives on the line for each other. Other teams, no matter what incentives are offered, are doomed to infighting, fragmentation and failure. Why?
The answer became clear during a conversation with a Marine Corps general. "Officers eat last," he said. Sinek watched as the most junior Marines ate first while the most senior Marines took their place at the back of the line. What's symbolic in the chow hall is deadly serious on the battlefield: Great leaders sacrifice their own comfort–even their own survival–for the good of those in their care.

Too many workplaces are driven by cynicism, paranoia, and self-interest. But the best ones foster trust and cooperation because their leaders build what Sinek calls a "Circle of Safety" that separates the security inside the team from the challenges outside.
Sinek illustrates his ideas with fascinating true stories that range from the military to big business, from government to investment banking.
---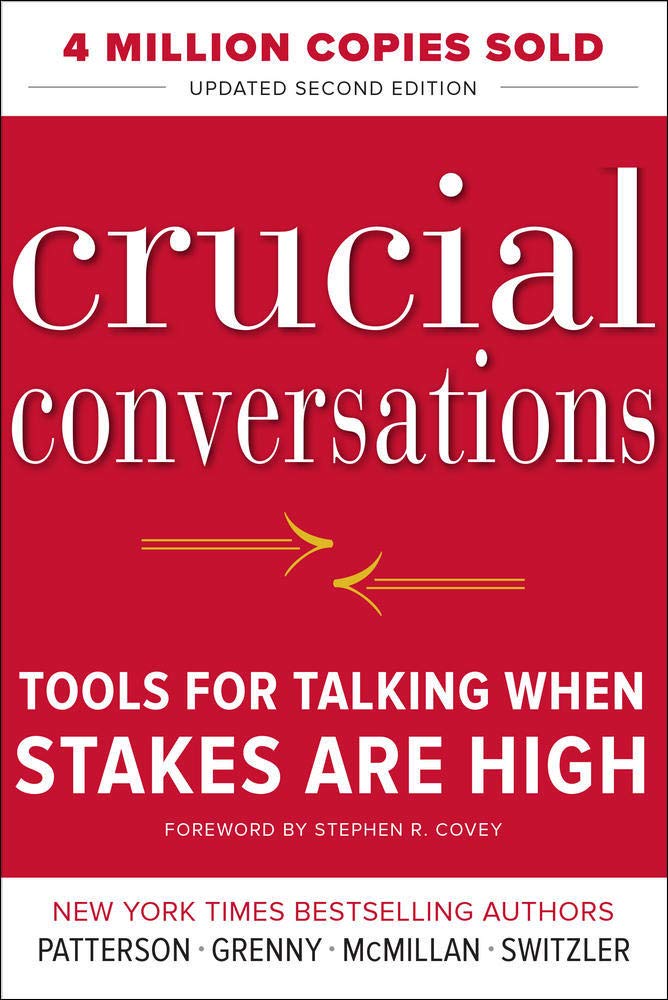 The New York Times and Washington Post bestseller that changed the way millions communicate
"[Crucial Conversations] draws our attention to those defining moments that literally shape our lives, our relationships, and our world. . . . This book deserves to take its place as one of the key thought leadership contributions of our time."
―from the Foreword by Stephen R. Covey, author of The 7 Habits of Highly Effective People
"The quality of your life comes out of the quality of your dialogues and conversations. Here's how to instantly uplift your crucial conversations."
―Mark Victor Hansen, cocreator of the #1 New York Times bestselling series Chicken Soup for the Soul®
The first edition of Crucial Conversations exploded onto the scene and revolutionized the way millions of people communicate when stakes are high. This new edition gives you the tools to:
Prepare for high-stakes situations
Transform anger and hurt feelings into powerful dialogue
Make it safe to talk about almost anything
Be persuasive, not abrasive
---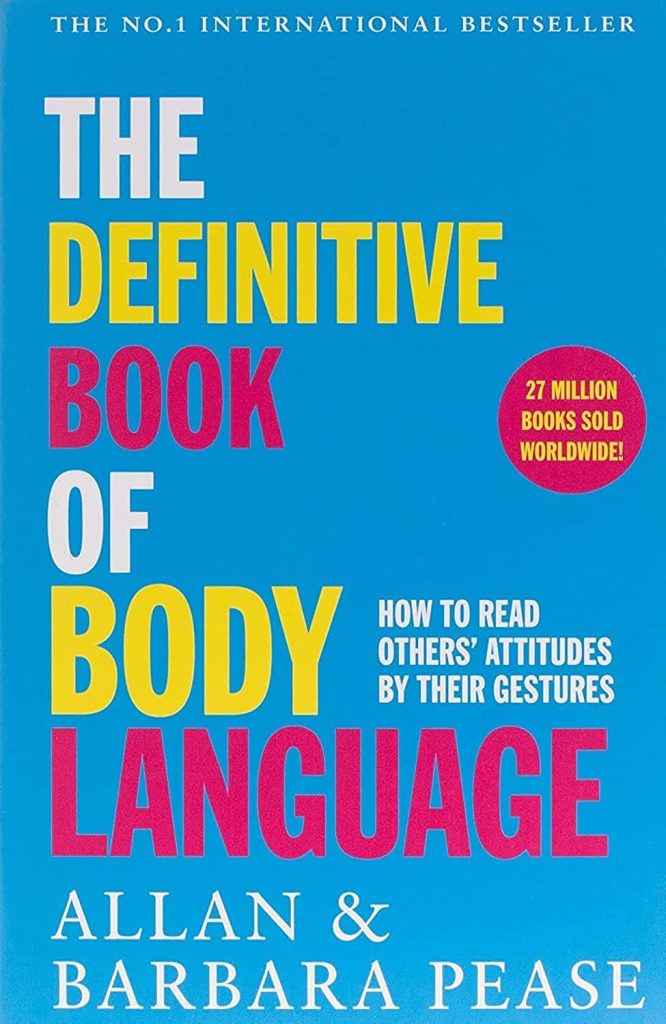 This international bestseller explains everything you need to know about body language, how to read it, and how to put your best self forwards..
This international bestseller explains everything you need to know about body language, how to read it, and how to put your best self forwards.
What people say is often very different to what they think or feel.
Now, with THE DEFINITIVE BOOK OF BODY LANGUAGE, you can learn to read others people's thoughts by their gestures. It sounds implausible, but body language is easy to pick up and fun to use. Find out:
How to tell if someone is lying
How to make yourself likeable
How to get co-operation from other people
How to interview and negotiate successfully
How to choose a partner
Learn the secrets of body language with Allan and Barbara Pease, bestselling authors of WHY MEN DON'T LISTEN AND WOMEN CAN'T READ MAPS.
---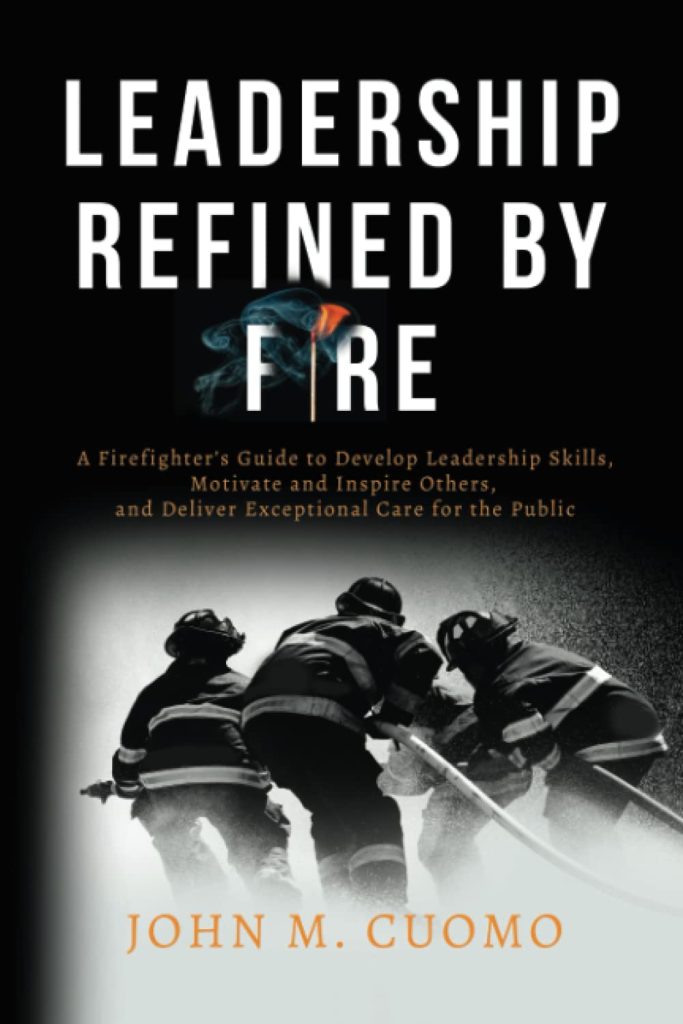 Leadership skills save lives. Become the exceptional firefighter and leader that your community can count on!
A good fire officer can read smoke, understand building construction, and fight fires. Exceptional leadership, though, means going above and beyond what is required to answer the call of duty. In the fire service, it can be the difference between survival or disaster.
Leadership qualities can advance your career and develop you into the firefighter and exceptional leader that your fire department, crew, and the community can count on.
In Leadership Refined by Fire, John M. Cuomo leverages over two decades as a firefighter to help you become the fire service leader you are seeking to be. This guide will teach you:
A step-by-step game plan to develop and improve leadership skills, based on inspirational leaders throughout history.
Key practices for self-care during a tough job.
How to practice effective leadership in times of chaos.
Methods to empathetically care for people in crisis, both on emergency scenes and in the firehouse.
How to deliver exceptional customer service.
Tips for building a motivational culture while coaching the next generation of firefighters.
Effective leadership is the backbone for safety—and success—in the unpredictable and dangerous fire service. Deeply personal and backed with raw, real-life experiences, Leadership Refined by Fire is a how-to guide you can use to become the leader you are seeking to be—start your journey today.
---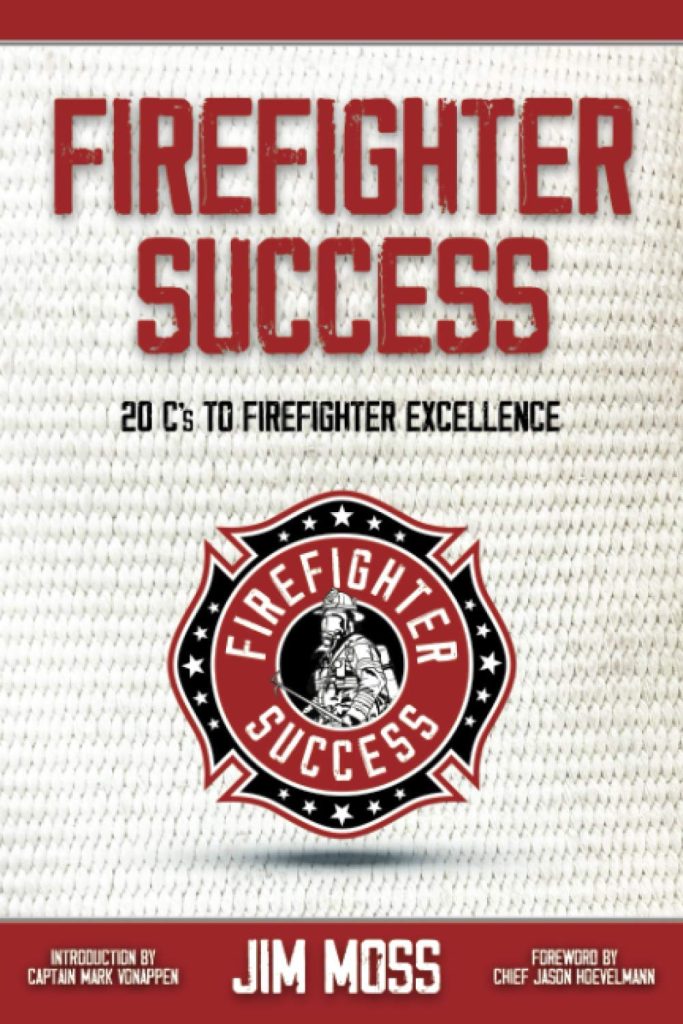 Firefighter Success is the blueprint for firefighters who want to achieve excellence in their careers and personal lives. Its 20 core principles provide every firefighter with a complete road map to fire service success. Going beyond the conventional definition of success (i.e. promotions, rank, money), Firefighter Success will teach firefighters how to continuously improve, maximize and achieve their potential, and leave a positive, lasting impact on the fire service.

Firefighter Success specifically shares the following with firefighters of all ranks and ages:
-How to turn adversity and even failure into success
-5 Steps to building credibility
-5 Keys to humility
-10 Strategies to becoming more confident
-6 Fundamentals to staying committed for the long haul
-5 Ways to deal with negative people
-The 3 R's of training
-101 Hands-on training ideas
-5 Key elements to building character
-"Top 10 Character-Killers" for firefighters
-20 Rules for successful communication
-8 Keys to leading change
-12 Ways to build a successful team
-10 Steps to becoming an effective coach and mentor
-And much more!
---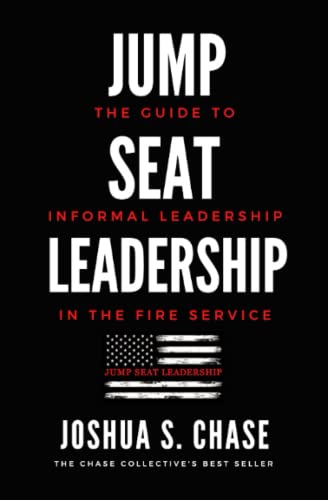 Jump Seat Leadership: The Guide to Informal Leadership in the Fire Service.
Leadership at the informal level is becoming a lost art in the fire service. We lack men and women who are willing to lead regardless of their current position. Preparing yourself to lead at the informal level starts now, today. You may not carry a title, but it doesn't mean you can't influence others around you. You can lead from the jump seat.
---